March 9, 2022
PDG David Paul Harper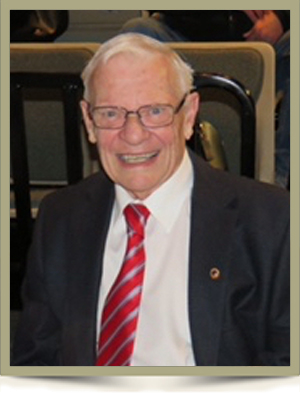 1933 – 2022-04-30 more......less
It is with great sadness that we announce the death of David Paul Harper of Nobleton, Ontario, who passed away on April 30, 2022, leaving to mourn family and friends. Family and friends are welcome to leave their condolences on this memorial page and share them with the family.
He was loved and cherished by many people including : his wife Greta; his children, Cynthia (Bill), Kevin and David; and his grandchildren, Matthew and Meghan.
Dave was a strong believer in giving back to his community, having volunteered for many years at Diabetes Canada, Mackenzie Health, Epilepsy York Region and most recently at Maple Health Centre. He was a founding member of the Nobleton Lions Club, serving in leadership positions at the club, zone and district levels, as well as acting as co-Chair of the Lion's community "Walk for Guide Dogs."
In recognition of his dedication to the community, Dave was the recipient of a Senior Citizen Award of Merit from the Township of King in 2018.
Visitation will be held on Thursday, May 5, 2022 from 4:00 PM to 7:00 PM at the Egan Funeral Home (203 Queen St S, Bolton, ON L7E2C6). A funeral mass will be held on Friday, May 6, 2022 at 11:00 AM at the Sacred Heart Church (14485 Jane St, King City, ON L7B1A3).
Interment will follow at St. Patrick's Cemetery, 91 Church Street, Schomberg.
In lieu of flowers or donations, please consider volunteering for a worthy cause or do something good for your community and think of Dave.
March 9, 2022
Roland Carryl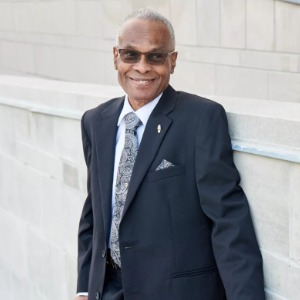 1940-08-14 – 2022-03-09 more......less
It is with heavy hearts that we announce the passing of Roland Victor Carryl, at Scarborough General Hospital on Wednesday March 9, 2022, with his family by his bedside. Beloved husband of Mrs. Audrey Carryl (nee McGowan). Loved and missed by his daughter Simone A. Goring (Jeremy), son Kenan (Sylvia), and grandchildren Elianna and Nylah.
Roland was born on August 14, 1940, in Georgetown, Guyana to David Apollos Carryl and Roslyn Leshmere Carryl (nee Isaacs). As the son of a Post-Master, Roland experienced the beauty of Guyana, travelling to various parts of the country when his father was assigned to a new work location. He enjoyed sharing stories of the adventures Guyana had to offer, from its lush rainforests, stunning waterfalls and vast river systems, delicious cuisine, cultural festivals, and the myriad of fond moments spent with friends and loved ones. In his youth, Roland attended Queens College, which was then a renowned all boys high school in the heart of Georgetown where he developed life-long friendships and received a quality education under the tutelage of some of the best educators in the country. He was a strong athlete in track and field and enjoyed the fun and exhilaration of playing cricket with his classmates.
In his twenties, Roland attended Teacher's College and embarked upon a brief time teaching elementary school children. Just days before his passing, Roland recalled this time in life stating he enjoyed watching the children learn and develop.
In the early 1970s, Roland immigrated to Canada where he met his future wife, Audrey Rosalind McGowan at a social gathering. The pair married in 1973 and produced two children, Kenan Ellard Carryl, born November 28, 1976, and Simone Alison Carryl, born August 27, 1980.
Roland graduated from York University in 1982, earning a bachelor's degree in Business Administration. After working for The Wellesley Hospital in Food Services in addition to other employers, Roland embarked upon a lengthy career with the Federal Public Service in various positions, until his retirement from the Federal Court of Canada as a Registrar.
Roland's love of photography and passion for African history were among his favourite past-times that he shared with family and friends. As a member of the Toronto Kaiteur Lions Club (Lions Club International), Roland made significant impacts dedicating his time for the purpose of humanitarian service primarily in Toronto and Guyana. Community service activities Roland was involved with included: fundraising to support patients in travelling from Guyana to Canada for urgent medical care, assistance to improve the circumstances of Toronto's homeless population and those at risk of becoming homeless, Meals on Wheels for seniors, and the annual Christmas party at HR Lawson Children's Respite Service.
Roland was an active member of The Lions Club for 30 years commencing in 1991. After serving as the club's first Secretary for two years he went on to being Vice President and eventually the club's sixth President in 1996/1997. Lion Roland returned as Secretary for seven consecutive years from 2002 to 2009 and was again elected as President in 2013/2014. He remained on the Board of Directors for over twenty consecutive years and was one of the main participants in the club's Meals on Wheels program with Trans Care for over twenty-five years. Lion Roland also conducted The Lions' Memorial Service at many District Conventions. His dedication to Lionism was acknowledged with the Judge Brian Stevenson award and Melvin Jones Fellow award, the highest award the club can bestow upon its members.
Roland is predeceased by all members of his immediate family, including siblings, David, Lynette, and Margaret. He is survived by his wife, son, and daughter, nephews Orson, Regan, Lee, and Nathan, cousins, Leslyn, Clarence, and Yvonne, in addition to other relatives in Canada, the United States, and Guyana.
Relatives and friends are invited to visit with the Carryl Family at Highland Funeral Home, Scarborough Chapel on March 20, 2022, from 1:00 PM – 5:00 PM. A funeral service will be held at St. Timothy's Agincourt, Anglican Church (4125 Sheppard Avenue East) on March 21, 2022, at 11:00 AM. Interment to follow at Resthaven Memorial Gardens located at Midland and St. Clair Ave E. Friends may send condolences to the Carryl family or make donations to The Scarborough Hospital or St. Timothy's Anglican Church.
Respecting the current situation and the easing of restrictions, we ask all to remain diligent in keeping each other safe. Please be respectful of one's personal space. Provincial guidelines requiring the use of face coverings remains mandatory for visitors to the Funeral Home and sanitizing your hands remains good practice. While your support is very much appreciated, if you have a fever or any symptoms associated with Covid-19 or otherwise, please be diligent and remain at home. For your convenience, please utilize the link below to join the family virtually. Livestream times are approximate. Your patience is appreciated.
Livestream of Visitation for Mr. Carryl
Livestream of Funeral Service (Funeral Home Link)
Livestream of Funeral Service (Church Link)
ID: 827 4638 6410
Passcode: 301856
Find your local number
February 26, 2022
William (Bill) Hamilton Taylor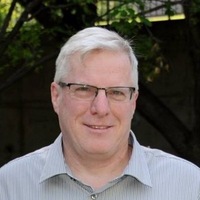 1959-01-15 - 2022-02-26
more......less
Suddenly, as a result of a snowmobile accident on Lake Joseph, on Saturday February 26, 2022, Bill passed from this life at 63 years of age. Cherished husband of Joan Taylor (nee. Whiting). Loving father of Mark (Melanie) and Julie. Forever cherished son of Kay Taylor and the late Bob Taylor. Forever remembered brother of Janice Uhlig (Mark), Brian (Krista) and Joanne McQuiggan. Loved brother-in-law of Debbie Bolton (Dave) and Catherine Horsfall (Robin). He will be dearly missed by many nieces, nephews, extended family and friends.
Bill was the proud Owner/Operator of Mobile Facilities Inc. His business afforded him the opportunity to see the world but his 'Happy Place' was at the cottage on Little Whitefish Lake in the Muskoka's.
Bill was an active member of the Waterdown Lions club.
Friends will be welcomed at the DWAYNE D. BUDGELL Funeral Home, 1105 Rest Acres Road, on Sunday March 6, 2022 from 7 - 9 p.m. Funeral Service will be held in the Funeral Home Chapel on Monday March 7, 2022 at 1 p.m..
In Bill's memory, donations to the Heart & Stroke Foundation or the Alzheimer's Society would be appreciated by the family.
February 9, 2022
Ulfrido Valera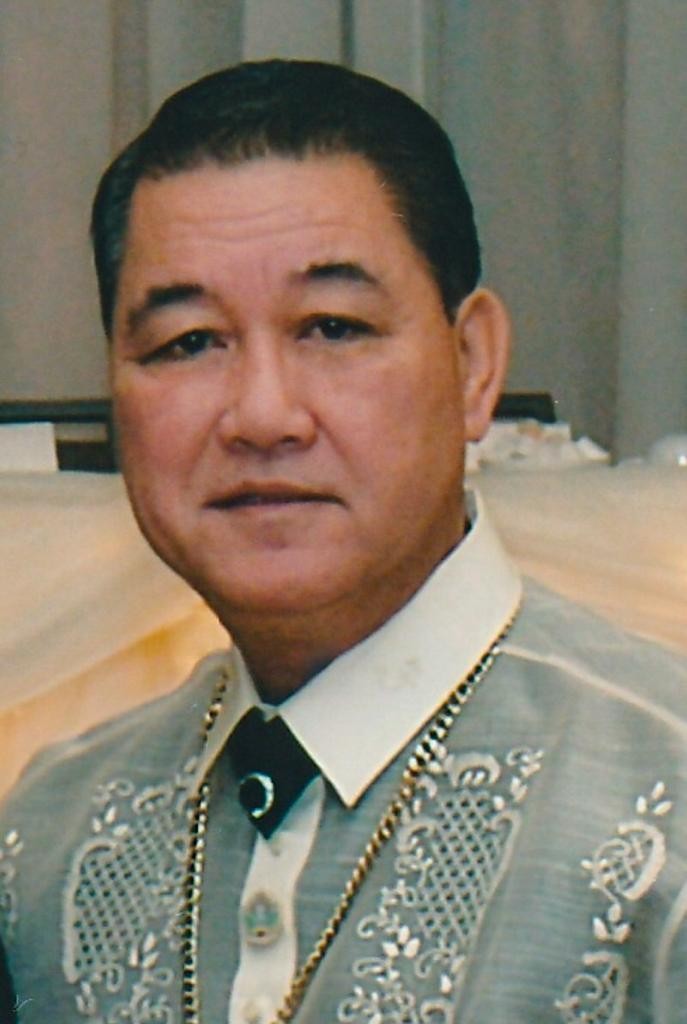 1947 - 2022
more......less
The visitation at McEachnie Funeral Home (28 Old Kingston Rd., Ajax Ontario L1T 2Z7) on Saturday, February 19, 2022 and Sunday, February 20, 2022 from 4:00 p.m. to 8:00 p.m. is private by invitation only through the family. Thank you.
The FUNERAL MASS is PUBLIC
The Funeral Mass will take place at St. Isaac Jogues Roman Catholic Church (1148 Finch Ave., Pickering Ontario L1V 1J6) on Monday, February 21, 2022 at 11:00 a.m. If you wish to attend, first read the Provincial Directives. If you are unable to attend, please join the family through the livestream link below. Thank you.
LIVESTREAMING from the CHAPEL
Please join the family on Saturday, February 19, 2022 and Sunday, February 20, 2022 from 6:00 p.m. to 8:00 p.m. as we livestream the visitation from the chapel. Please click on the links below:
Saturday, February 19, 2022 6:00-8:00 p.m. :
www.livememorialservices.com/Home/ServiceDetail/19944
Sunday, February 20, 2022 6:00-8:00 p.m. :
www.livememorialservices.com/Home/ServiceDetail/19924
LIVESTREAMING from ST. ISAAC JOGUES ROMAN CATHOLIC CHURCH
Please join the family on Monday, February 21, 2022 as they livestream the funeral mass from the church. Please click on the following link:
www.youtube.com/c/StIsaacJoguesParish
February 8, 2022
James Alistair Sandy Morris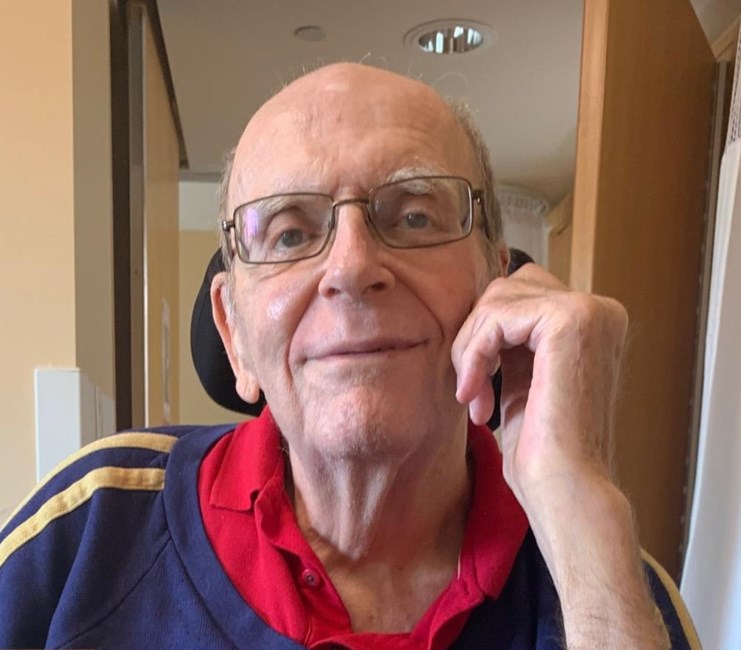 June 9, 1942 – February 8, 2022 more......less
Passed away peacefully with his wife by his side at Tall Pines LTC in Brampton, ON on Tuesday, February 8, 2022 at the age of 79.
Loving and devoted husband and companion to Marjorie of 51 years. Survived by his brother Will Morris, his sister Elizabeth Morris and predeceased by his sister Merry Pudifin and brother in law Ross Pudifin. He will be sadly missed and fondly remembered by the Colquhoun Clan, the Morris Clan, the Pudifin Clan, extended family and friends.
He was a member of the Lions Club for 47 years between Mississauga Central Lion Club and the Brampton/Bramalea Lions Club and received numerous awards and recognition. Also, he received the Lions International President's Certificate of Appreciation Award.
He was a volunteer with the Canadian International Air Show for close to 40 years. Sandy and Marjorie were involved with the RCAF Air Cadets – 618 Squadron. Sandy was awarded the Queen's Golden Jubilee Award which he received November 7, 2002. Sandy and Marjorie were Bramalea City Centre Mall walkers.
With grateful and extra special thanks to the teams at Tall Pines LTC for their compassion and care while Sandy was in residence there.
There will be a celebration of life for Sandy Morris at Spot 1 (289 Rutherford Road South, Brampton), Sunday June 11, 1:00 - 4:00. A Lions Service will take place at 2:00 PM
January 6, 2022
Lt. Colonel Irwin Emmanuel Faustin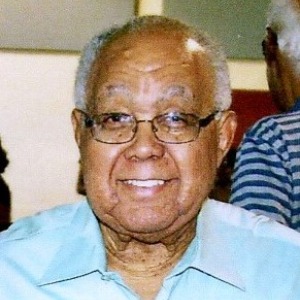 1931-10-11 - 2022-01-06
more......less
Passed away peacefully on Thursday, January 6, 2022, at the age of 90 years. Beloved husband of the late Sheila Faustin (nee Roudette). Greatly loved and sorely missed by his children Kathleen-Ann, Gwyneth, and Michael Faustin.
Brother of Lucille O'Brien, the Late Arnim Faustin, Cynthia Faustin, Ouida Darmanie, the Late John Faustin, Kenrick Faustin, and Anthony Faustin. Brother-in-law of the Late Frank O'Brien, Jacqui Faustin, Michael Darmanie, the late Yvonne Faustin (nee Dennis), Marlene Faustin, Leola Faustin, the late Carlisle Roudette, the late Clayton Roudette, and the late Conrad Roudette. Uncle/great uncle to many.
Respecting the current situation and pandemic restrictions, ceremonies in honour of Mr. Faustin will be held with social distancing regulations in effect. Relatives and friends are invited to visit with the family at
Highland Funeral Home, Scarborough Chapel on Thursday, January 13, 2022, from 4:00 – 7:00 PM.
A Mass of Christian Burial will be celebrated from
St. Timothy's Roman Catholic Parish on Friday, January 14, 2022, at 11:00 AM with visitation from 10:15 AM until the time of the Mass. Interment to follow at Highland Memory Gardens. Friends may send condolences, make donations to Marians of the Immaculate Conception- Association of Marian Helpers Stockbridge, MA 01263, or arrange flowers at Highland Funeral Home Scarborough.
To assist in keeping everyone safe, visitors to the funeral home and Church must wear a face covering, sanitize their hands, and abide by social distancing regulations. While your support is very much appreciated, if you have a fever or any symptoms associated with Covid-19 or otherwise, please be diligent and remain home. We invite you to join ceremonies for Lt. Colonel Faustin virtually by following the appropriate links below. Your cooperation is greatly appreciated.