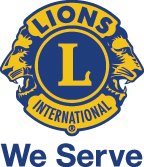 Fellow Lions,
As we enter 2021 with hopeful hearts after a tumultuous 2020, still in the midst of a global pandemic, with tragic deaths too close for comfort, a crippled economy, hoping for light at the end of the tunnel, I am reminded of the true story of Captain Charles "Charlie" PLUMB a US Navy jet pilot finally meeting the man who packed his parachute years after it saved him when his jet fighter was destroyed in combat. I was also reminded of holiday classic "It's a Wonderful Life (1946)" based on "The Greatest Gift" by Philip Van DOREN STERN with the character George BAILEY based partly on banker A.P. GIANNINI who started his own Bank of Italy to SERVE his poor fellowmen, which is now the Bank of America, the second largest bank in the USA, after JPMorgan Chase, and the eighth largest bank in the world (see links below).
Captain Charlie: After 75 combat missions, his plane was destroyed by a surface-to-air missile. Captain Charlie ejected and parachuted into enemy hands. He was captured, tortured and spent 6 years in a small box-like cell as a prisoner of war! After surviving the ordeal, Captain Charlie received the Silver Star, Bronze Star, the Legion of Merit and two Purple Hearts, and returned home to speak to many groups about his experience and how it compared to the challenges of everyday life.
Shortly after returning home, Captain Charlie and his wife were sitting in a restaurant. A man rose from a nearby table, walked over and said, "You're Plumb! You flew jet fighters from the aircraft carrier Kitty Hawk. You were shot down!". Surprised that he was recognized, Charlie responded, "How in the world did you know that?". "I packed your parachute," the man replied. Captain Charlie gasped in surprise and gratitude. The man pumped his hand and said, "I guess it worked!". Captain Charlie stood to shake the man's hand, and assured him, "It most certainly did work. If it had not worked, I would not be here today."
Captain Charlie couldn't sleep that night, thinking about that man. Captain Charlie says, "I kept wondering what he had looked like in a Navy uniform: a white hat; a bib in the back; and bell-bottom trousers. I wonder how many times I might have seen him and not even said 'Good morning, how are you?' or anything because, you see, I was a fighter pilot and he was just a sailor." Captain Charlie thought of the many hours the sailor had SERVED at a long wooden table in the bowels of the ship, carefully weaving the shrouds and folding the silks of each chute, holding in his hands each time the fate of someone he didn't know. Captain Charlie pointed out that he needed many kinds of parachutes when he was shot down over enemy territory - he needed his physical parachute, his mental parachute, his emotional parachute, and his spiritual parachute. He called on all these supports before reaching safety.
As Lions especially at this time please take some time to consider, "Who's packing your parachute?" Everyone has someone who provides what they need to make it through the day. A second, more important question: "Whose parachute are you packing?" Because our Lions SERVICE and support to others is our true mission in this life. This year we have had many Lions who have all done something that has helped make someone's day safer – or easier or more pleasant – and we have all witnessed other Lions "packing" for someone else! Recognize them right away. We are all touched by individuals who provide what we need to make it through the day safely. Some help as part of their job or inadvertently, praise that person anyway. You are supporting the kind of behavior you respect – making it more likely to happen again. Sometimes amidst our daily challenges, we miss what is really important, fail to say hello, please, or thank you, congratulate someone on something wonderful they did or that has happened to them, give a compliment, or just do something kind for no reason. As you go through this day, this week, this month, this year, please pause for a cause to recognize fellow Lions and others who pack our parachutes, and who practice our motto "WE SERVE" by finding innovating opportunities to SERVE safely, especially at this time, as our SERVICE is needed more than ever.
THANKS!
Captain Charlie's story presents to us all as Lions how important you all are and that your SERVICE is a part of our organization that makes everything come together. Regardless of the rank of hierarchy or office you hold at the club, zone, region, or district level within our Lions family, your position is a vital link to the overall success of our association being the world's largest SERVICE organization. Thank you for your part in packing our parachute as we enter the unchartered waters of 2021 to keep hope alive as we not only survive, but thrive as we pack each other's parachutes!
Finally, as we enter 2021, with Lions and Clubs pondering their purpose in the pandemic, I was reminded by our Global SERVICE Team Coordinator (GSTC) Past District Governor (PDG) Lion Harold HOBSON of the holiday classic "It's a Wonderful Life (1946)" where protagonist George BAILEY despite his many problems is shown what his community would looked like if it hadn't been for all his good deeds over the years, where everyone and everything were worse off in their lives because he had never existed. I shudder to think what our own communities would look like if Lions had never existed, and it hadn't been for all the SERVICE provided by our Lions Clubs over the years, especially during the pandemic as reported by our GSTC PDG Lion Harold HOBSON in his regular "LIONS COPING WITH COVID" updates. I encourage ALL clubs to record their valuable SERVICE in MyLION so your contribution can be recorded and recognized.
As we celebrate 100 years of Lionism in Canada, I commend you all for turning this COVID-19 crisis into an opportunity to "SERVE" more, with LOCAL SERVICE, and GLOBAL IMPACT! Thanks for all you do, as "WE SERVE UNITED IN KINDNESS AND DIVERSITY", with a "PASSION FOR SERVICE" #KINDNESSMATTERS!
HAPPY NEW YEAR 2021! LEARN from yesterday, LIVE for today, and HOPE for tomorrow!
Lion Tebo (Terrence) RICHARDS, A-711 District Governor, 2020-2021
Sources:
Who Packed Your Parachute
its a wonderful life was based on a christmas card short story by philip van doren stern