2022 District Convention
April 8, 9 and 10, 2022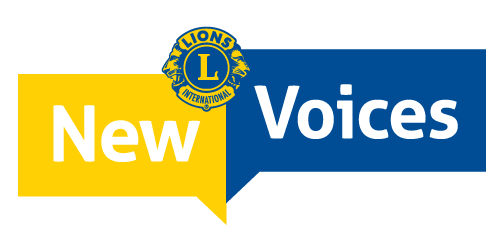 Coming for the District A711 2022 Convention?
Bring along a package of personal care/hygiene products to fill our bin, and support the New Voices Initiative Service Project.
Drop off your package donation in our bin at the registration desk on Friday April 8 from 3.00p.m. - 7.30p.m at Sandman Signature Mississauga Hotel, 5400 Dixie Rd, Mississauga ON, L4W 4TA
On Saturday April 9 from 9.00a.m. - 10.00a.m. come & join us at the Nipissing room, as we sort out donated personal care/hygiene products for distribution to a Shelter/Drop off Center. You will also get to hear more about New Voices Initiative Committee.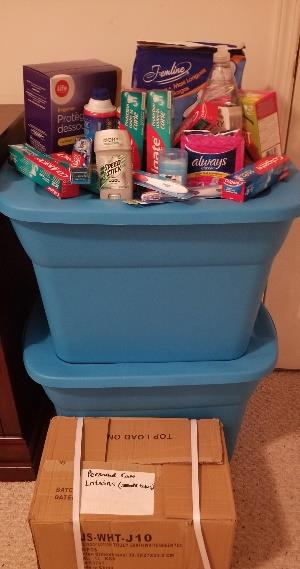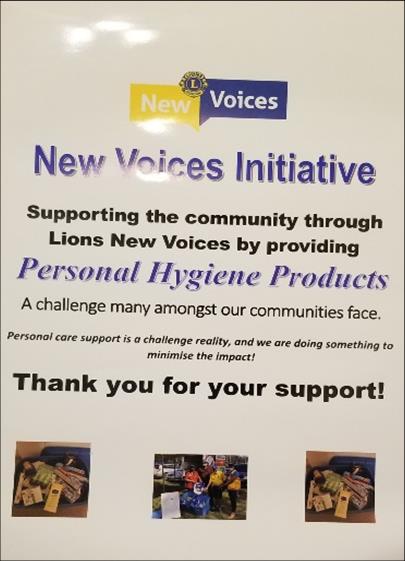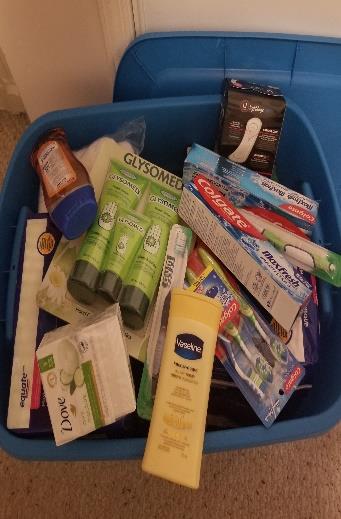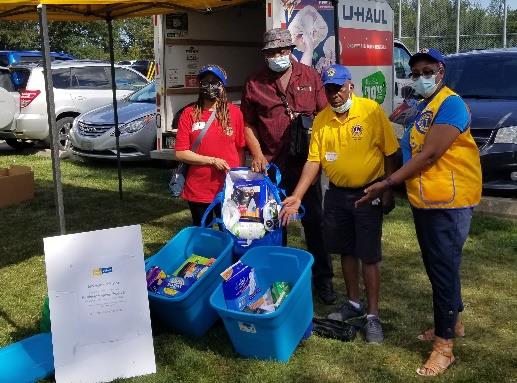 Invitation to participate in Special Mass Induction Ceremony at the District A-711 Convention April 8, 2022
Our District Convention will open on April 8-10, 2022. This is a great opportunity to meet and greet other Lions from 88 Lions Clubs and Leo Members from 8 Leo Clubs), to collaborate and Learn what Lionism is about while having fun.
All new Lions Club Members who joined since April 18, 2021 (our last Convention) are invited to be a part of a special Mass Induction Process conducted by our International Guest PID Nicolin Carol Moore from Trinidad & Tobago. This ceremony will take place Convention Opening Ceremony.
To participate and receive your special Certificate you must submit this information: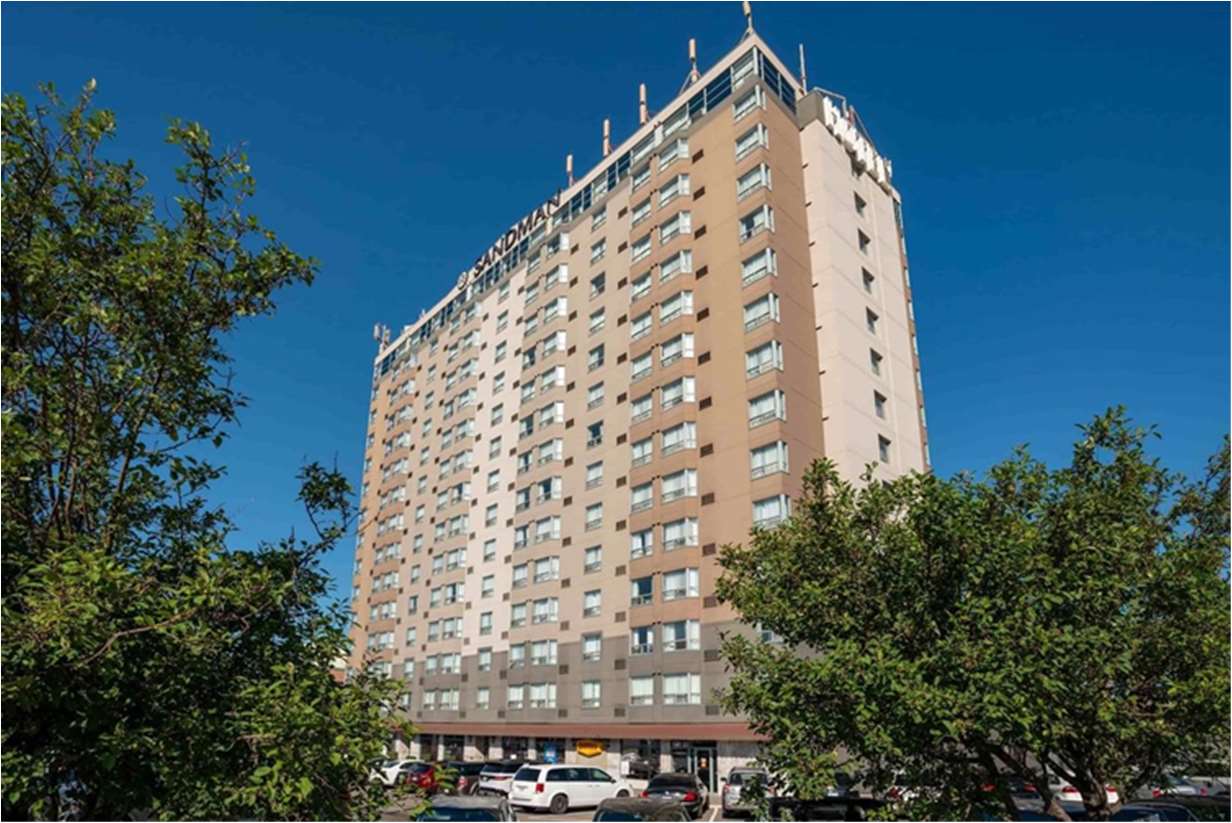 SANDMAN SIGNATURE MISSISSAUGA HOTEL
5400 Dixie Road, Mississauga, L4W 4T4
CURRENTLY, plans are underway for an in-person convention.
As news of COVID-19 continues to develop on a positive note, it is looking good.
We also have a committee to assess a contingency plan, in the event something arises and prevents us from continuing with our current plans.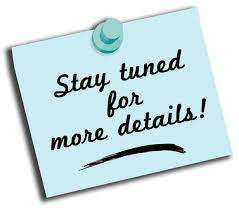 We had a very productive and informative convention meeting on Monday, October 25. The convention chair and committee have been working hard to try to ensure we get the best experience while keeping in mind COVID-19 precautions. Registration form and room rates as well as more details will be in the next newsletter!! Stay Tuned.

Convention Chair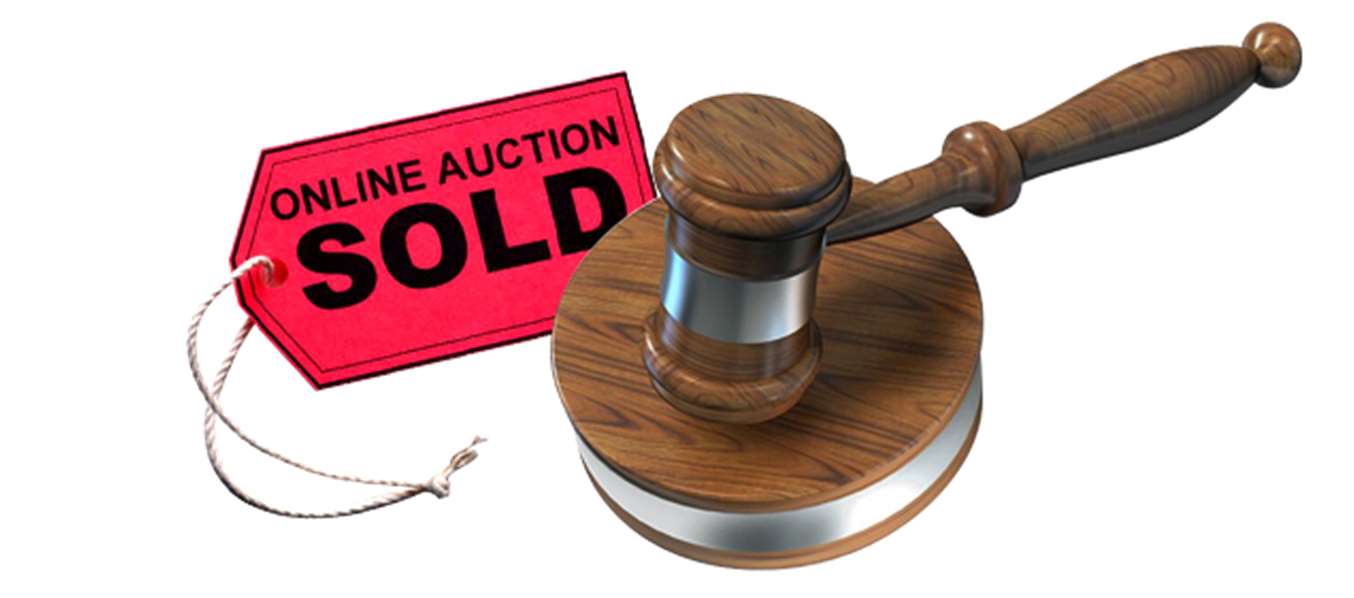 Virtual Auction
It's back!!
This year's virtual auction was a success and people seemed to like it, so we are doing it again. This also helps to minimize the number of people touching the items.
Lion Deanna Howlett and Lion Sima Acan will be coordinating it again.
Please send an email to for items you wish to donate for the 2022 auction.
Also, volunteers are needed to help deliver the items after the sale. Please contact Lion Deanna for any questions.
It was fun, so let's continue to support their efforts and the convention.
District Lions A-711 Convention Booklet 2022 Rates
Here we grow again, 104 years and counting. Here is your opportunity to be part of a growing flame "Serving with Humility". So, I am calling on all clubs of District A711 to participate by making a small purchase in the form of an ad about your club or Business. Thank you!!!
| | |
| --- | --- |
| Inside Front Cover | $250 |
| Inside Back Cover | $250 |
| Back Cover | $300 |
| Full Page inside (Color) | $200 |
| Half Page (Color) | $100 |
| 1/3 Page | $60 |
---
How to Reserve your space in the Convention Booklet - It's on a first come,first served basis!!!
Please follow this link to process your request and you will get an invoice by email
Call Lion Dave Bhatia
** Please Forward email to your friends/business. It's the best way to promote their/your business **
** Net after expenses will be donated to DG Charity **